Many operators and investors ask themselves how much profitable is to run a bitcoin ATM network.
Most of them end up making some statistics of average daily operations, ATM fees, fixed cost, variable cost of operation.
In this article we compare some ATM brands: Robocoin, Lamassu, BTCPoint and Paymaq and compare the Fees, ATM cost, Daily revenue, and ROI.
The following chart expresses when the operator is going to break even the ATM costs in days depending on the fee the operator set (Y axis days, X axis fee).
The fee depends on the machine since some providers have a fixed fee for the manufacturer and the price of the machine itself.
The chart has been done assuming a very conservative volume of 800€ transacted by day.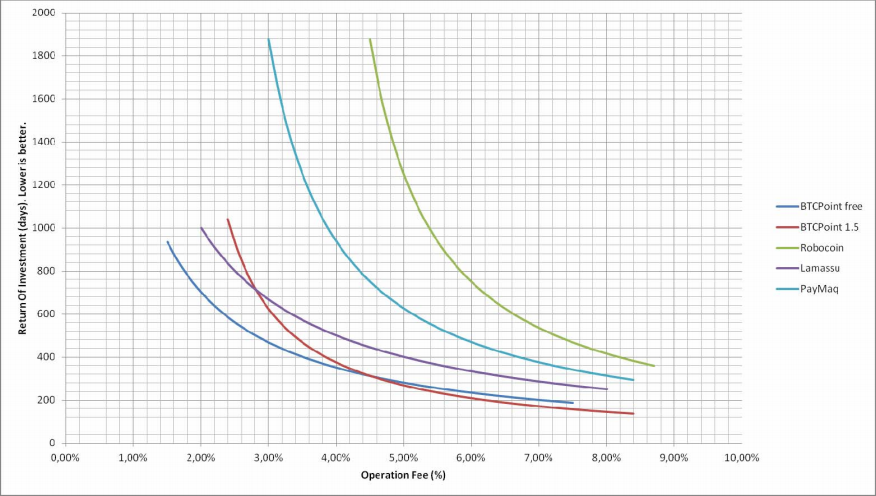 A detailed study can be found in the following PDF: BTC_ATM_profitability_study
For more details about the data based for this study contact us.